For all your DMC Speedrunning needs!
Welcome to the brand new DMC Speedruns Archive. This website is established in January 2023 as a community hub for people seeking information about speedrunning the various Devil May Cry games.
Event Announcements

Due to lack of sign-ups we will be cancelling the DMC Relay Race for this year. We are still moving forward with the DMC1 tournament as planned in December. Sign-ups for the tournament will close on October 17th 2023 at 11:59PM EST.

DMC Official Social Media
Devil May Run

Find the latest News Blog from this wiki. Related to games events and the site content progress. Visit the Community section of the wiki to learn more about past the DMCSpeedrun events.
DMCSpeedruns Social Links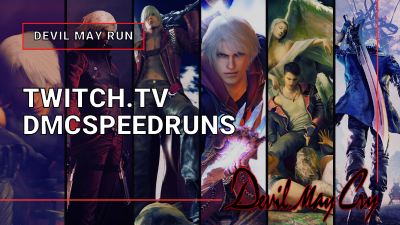 Follow @DmcSpeedruns